Our Best Selling Add-Ins
Shopping Cart
Duplicate Posts Eliminator for Outlook

®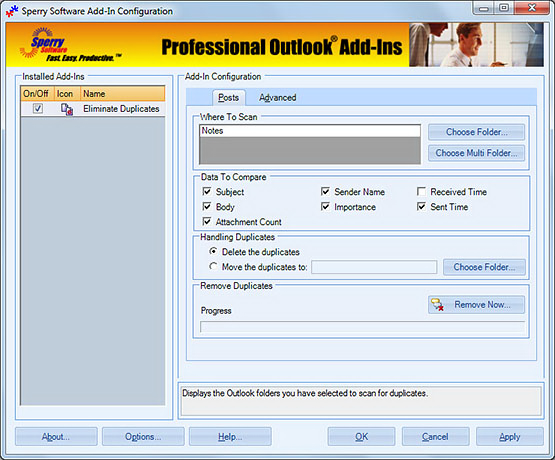 Decide what constitutes a duplicate, choosing from Subject, Body, Sender (Poster) Author, plus many others. Your purchase is guaranteed if you're not fully satisfied.


Language:
Home, Corporate Sales, Federal/State Sales, Our Guarantee,
Upgrade Policy, Privacy Policy, Sitemap, About Us, Blog, KnowledgeBase
Questions or problems regarding this web site should be directed to webmaster@sperrysoftware.com
Copyright © 2001-2015 Sperry Software, Inc. All rights reserved.
Microsoft and the Office logo are trademarks or registered trademarks of Microsoft Corporation in the United States and/or other countries.
Chat with our Sales Team!