Our Best Selling Add-Ins
Shopping Cart
Add Email Address for Outlook

®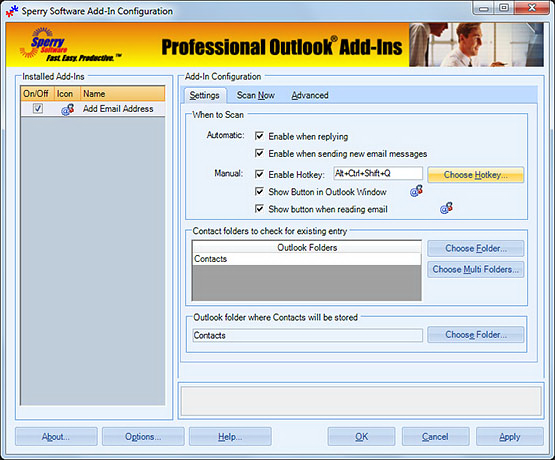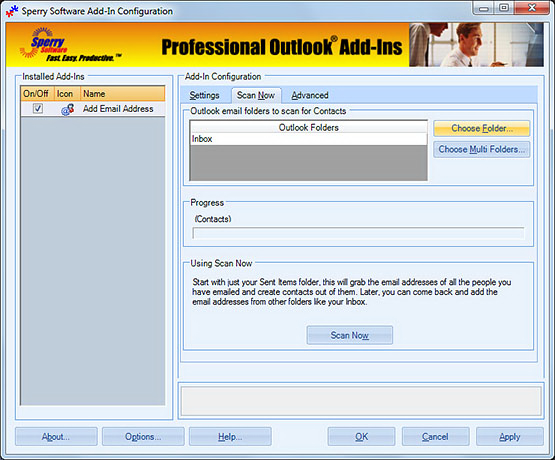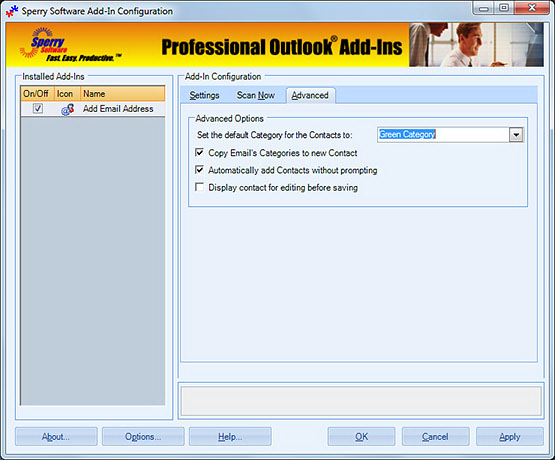 Not only can you add email addresses to any contact folder (not just your default Contacts folder), but also prevent duplicate entries by specifying folders that already have contacts in them. Buy it now!


Language:
Home, Corporate Sales, Federal/State Sales, Our Guarantee,
Upgrade Policy, Privacy Policy, Sitemap, About Us, Blog, KnowledgeBase
Questions or problems regarding this web site should be directed to

[email protected]


Copyright © 2001-2015 Sperry Software, Inc. All rights reserved.
Microsoft and the Office logo are trademarks or registered trademarks of Microsoft Corporation in the United States and/or other countries.
Chat with our Sales Team!