Our Best Selling Add-Ins
Shopping Cart
Attachment Save for Outlook

®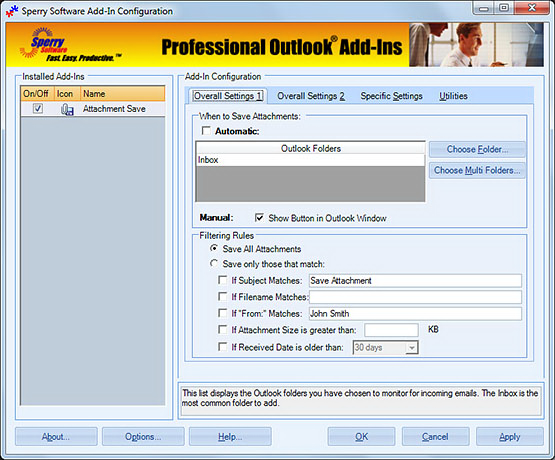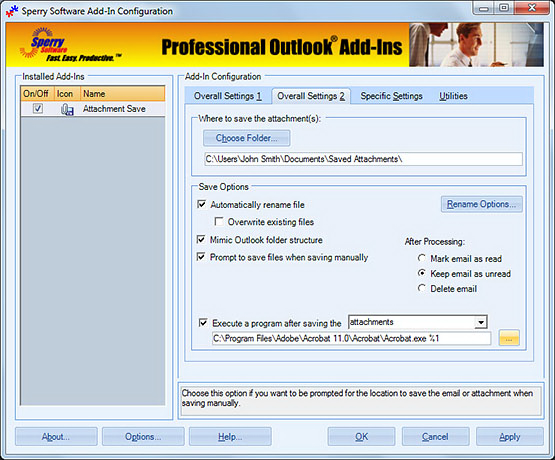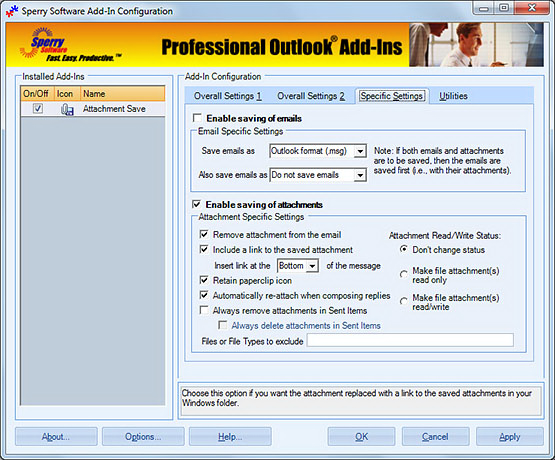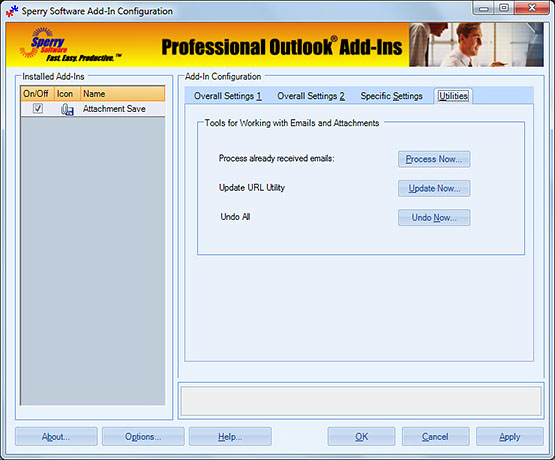 It's a snap to configure the Attachment Save add-in. Here you can see the main add-in screen along with the many powerful options that the add-in supports including the ability to process a whole bunch of emails at once. Buy it today!


Language:
Home, Corporate Sales, Federal/State Sales, Our Guarantee,
Upgrade Policy, Privacy Policy, Sitemap, About Us, Blog, KnowledgeBase
Questions or problems regarding this web site should be directed to

[email protected]


Copyright © 2001-2015 Sperry Software, Inc. All rights reserved.
Microsoft and the Office logo are trademarks or registered trademarks of Microsoft Corporation in the United States and/or other countries.
Chat with our Sales Team!