Our Best Selling Add-Ins
Shopping Cart
Zoom Email Windows Add-In

for Microsoft Outlook
For Outlook 2013 | 2010 | 2007

SKU: A93544




Highlights:

Automatically zoom in windows in any Microsoft® Outlook® items
Makes the default zoom level permanent
User defined zoom factor to be able to see clearly
Set it once and forget about it
New! Zoom Email Windows is an all new tool from Sperry Software!
The Zoom Email Windows tool for Outlook automatically zooms all Outlook reading pane windows. It zooms every Outlook window to your specified zoom factor. It's perfect for being able to instantly and clearly see the email and other Outlook windows.

Features of the new Zoom Email Windows add-in include:
Integrates directly into Outlook for easy access
Automatically zoom in Outlook windows
Works in email windows, contact windows, appointment windows, task windows and many others
User defined zoom factor snaps the window to the zoom instantly
Locks in the default zoom level in the Outlook preview pane to your exact zoom setting
Optionally adds a button to quickly zoom in or out as well - useful for temporarily turning the zoom on or off
Works in Microsoft Outlook 2013 and 2010 (64-bit and 32-bit) and Outlook 2007 (note: not Outlook 2003 or below)
This add-in also comes with the ability to put a button up on your toolbar that when clicked will instantly zoom out (or zoom in - it's up to you to decide if you want the button to zoom in or zoom out).

This add-in is perfect for quickly, clearly seeing emails - whether you have a large 30 inch screen or a 10 inch tablet. Buy your copy today!
There are lots of ways to zoom in Outlook windows. For instance most people know that you can scroll the mouse wheel in an email window and it will zoom the text, making it larger or smaller depending on whether you scroll the mouse wheel up or down. But you cannot make the change permanent and it goes back to 100%.

There's even free code to permanently adjust your zoom factor; if you've toyed around with code before, this might help you.

But this add-in makes it simple and fast to control the zoom with no coding involved. Simply install it and restart Outlook and your windows will be instantly zoomed with no scrolling or coding involved.



And here's what our customers have to say:



"Thanks for your app that "zooms" the print on my email! I'm a CPA and recently had some vision changes... I found your software for increasing the readability of my incoming mail – had tried and tried to find a solution to no avail, until I found you. It is working wonderfully and I thank you!"


- Judy Ross, Controller
- Cobalt Enterprises, Inc.






Release Notes
4.1

Released from beta.

4.1

Added support for Windows 8.

4.0

Public beta released.
International Customers
Currency:
Language: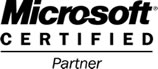 Home, Corporate Sales, Federal/State Sales, Our Guarantee,
Upgrade Policy, Privacy Policy, Sitemap, About Us, Blog, KnowledgeBase
Questions or problems regarding this web site should be directed to webmaster@sperrysoftware.com
Copyright © 2010 Sperry Software, Inc. All rights reserved.
Microsoft and the Office logo are trademarks or registered trademarks of Microsoft Corporation in the United States and/or other countries.
Chat with our Sales Team!