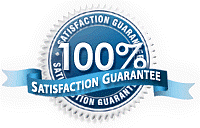 We will never knowingly disappoint you.
If for any reason your purchase does not give you complete satisfaction, the full purchase price will be refunded immediately upon request (valid for up to thirty (30) days after your purchase). Simply have your order id ready and live chat, or call (800) 878-1645 or email refunds@SperrySoftware.com.
Note that while offering a guarantee is rare in the software industry, Sperry Software is committed to providing quality software that you can trust. In order to provide this service, we rely heavily upon the honesty of our customers. All we ask is that every effort be made to resolve the problem you're having through technical support before requesting a refund.