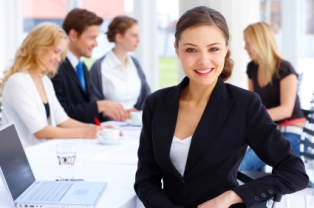 Save time in Outlook.
Take control of email.
Simplify your work.
Welcome to Sperry Software's new federal and state government information page. The goal of this page is to provide you with the information you need to process orders and obtain information that many federal and state purchasing agencies need for government licensing.
Sperry Software is currently in the process of evaluating whether obtaining a GSA Schedule is in our best interests. In the meantime, we continue to offer significant discounts to government entities in full compliance with FAR Part 13 Simplified Acquisition Procedures.
Here's a brief summary of some of Sperry Software's classification numbers that contracting officers request most:
NAME: Sperry Software, Inc.
ADDRESS: 833 Pheasant Ct, Jacksonville, FL 32259
PHONE: (800) 878-1645
FAX: (904) 352-1817
ECCN: EAR99
LIC: NLR
Unrestricted/Mass Market: n/a
CCATS: n/a
DUNS: 096226738
CAGE: supplied upon request
NAIC:513210 – Software Publishers

541511 – Applications software programming services, custom computer

SIC:7372 – Prepackaged Software

7371 – Computer Programming Services

PSC:
DA10: IT AND TELECOM – BUSINESS APPLICATION/APPLICATION DEVELOPMENT SOFTWARE AS A SERVICE
7A21: IT AND TELECOM – BUSINESS APPLICATION SOFTWARE (PERPETUAL LICENSE SOFTWARE)
FSC:7030 – Automatic Data Processing Software
For a copy of a sole source document on letterhead from Sperry Software, please click here.
In addition, our EIN and other details are available, just send us an email.
Procurement is simple: If you have a government issued credit card and you would like to place your order online, just call us at (904) 343-7408 or email us for a federal or state government discount code. When you checkout, you type in the given coupon code and our standard government discount will reflect in your cart.
If you prefer to use a purchase order/invoice billing method, simply email your purchase order to [email protected] (or fax it to (904) 352-1817) with the details of your order (specifically how many licenses, which add-in and the name of the government entity that is making the purchase).
For orders over 100 licenses, be sure to contact us for your free customized deployment package (an MSI package) for ease of installation. Note: For more information about this service, see our volume licensing information.
Sperry Software specializes in getting government IT teams and federal/state employees get the most out of their Microsoft Outlook investment. Let us help you today!