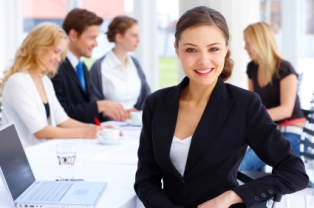 People Power.
Experience it with our volume license software.
When it comes to return on investment, there's no better value than our volume licenses. That's because in addition to the software itself, you're purchasing a commitment from Sperry Software to get you up & running and keep you there.
For volume licenses of our add-ins, we customize the installation to make it easier on your system administrators (a custom MSI deployment package specifically for your company), this is a free service for a volume purchase of at least 100 licenses (normally a $300 (USD) service, and is available separately). In addition, access to our Outlook knowledge experts for phone based and email based priority tech support is free for the first year (also available separately). This support is invaluable for pre-sales IT planning as well as for post-sales deployment and rollout. For the custom builds, these are some of the available options that customers have asked for over the years. We are not limited to this list, and we can customize your add-in solutions to meet almost all requirements:
Pre-set any add-in defaults so that your options are set upon first install
Disable any (or all) user settings to prevent users from altering the settings
Hide the main Sperry Software toolbar to save space and to avoid confusion
Disable removal in the Control Panel listing to prevent users from uninstalling the solution
Hide entry from the Control Panel listing altogether to prevent users from seeing the add-in entry
Reflecting our commitment to keep you up and running in the face of changing operating systems, Microsoft Office versions, and service packs, on the anniversary of your purchase you will receive an invoice for 20% of the sale, for the upcoming year's worth of upgrades and technical support. This includes any upgrades in the software during the year that are released, as well as access to our highest priority servicing for any technical problems that may arise from a changing IT environment.
Need to see what kind of custom modifications are available? Check out our enterprise solutions page, which showcases past projects we've done for others.
Worried about compatibility? All Sperry Software products are compatible with (at least) these third party products:
| | |
| --- | --- |
| ✓ | Avaya Modular Messaging |
| ✓ | Captaris Rightfax Client Extension |
| ✓ | Cisco Unity Viewmail Plug-In for Outlook |
| ✓ | Interwoven Extensions (both Filesite and Worksite) |
| ✓ | MessageOne Outlook Extension |
| ✓ | Nortel CallPilot Outlook Add-In |
| ✓ | Redemption Helper Outlook Extension |
| ✓ | ShoreTel IP Phone System |
| ✓ | Symantec Enterprise Vault |
| ✓ | Workshare Protect Outlook Extensions |
Note: This is not a complete list, just a sample. Sperry Software is compatible with all the leading third party Outlook solutions and the leading anti-virus offerings like Norton Anti-Virus, McAfee Anti-Virus, ESET's NOD32, etc.
To help the volume license purchases, we normally use a purchase order/invoice system and will invoice you at the point you are satisfied with your custom build. However, we can also accept credit cards (as on our retail side). In addition, be sure to check our channel sales page – your company may already have a relationship with one of our channel partners.
Next steps:
To get started, email [email protected] and ask for a quote, being sure to specify how many licenses you think you'll need and which add-in. We will respond with a quote and questionnaire, which we use to build your custom version.
Alternatively if you have any pre-sales questions, you can reach us on our corporate sales line at (800) 878-1645 (ext. 2) and ask to speak with Mike.