Our Best Selling Add-Ins
Shopping Cart
Send Individually Add-In

for Microsoft Outlook
For Outlook 2013 | 2010 | 2007 | 2003 | 2002 | 2000

SKU: A79352




Highlights:

Sends email marketing to each of your recipients, one at a time
Adds a convenient "Send Individually" Outlook button
Easily handles distribution lists, contact groups, and Excel lists
Easy personalization of each email
Need to send an email marketing campaign to many people but don't want to put in the work of performing a Microsoft

®

Word Mail Merge or risk having your email being flagged as spam using a BCC? Then Send Individually is for you. It sends an email that you create to each of your recipients, one at a time. Individually addressing emails allows those emails to make it through more spam filters and raises response rates. Don't you pay more attention to emails that are directly addressed to you? Now you can do it with ease. It's perfect for sending out your newsletters, press releases, business announcements, or other marketing emails.



How the Send Individually add-in works:
1) You create an email newsletter or other announcement.
2) Add your recipients to the "to" field.
3) You press the "Send Individually" toolbar button.

That's it! Each of your recipients will get an email addressed just to them, in the "To" field, and they will not see any other email addresses, because it's been sent just to them.

In addition, you can compose your email the way you normally would except leaving the To field blank, then click on the Send Individually button. It will prompt you for a list of email addresses (from any Excel file, CSV file, or plain text file with one address per line) and it will then send one copy of the email to each recipient, individually addressed.

Typical uses:
Small business owners can send newsletters to their clients
Realtors can send notices about a new home for sale
Recruiters can send emails about new job openings
There's no end to the different ways this powerful add-in can be used. And since it operates out of Outlook, you can maintain a close personal relationship with your recipients without worrying about how much each email is going to cost.


Features of the Send Individually add-in include:
Adds a convenient "Send Individually" button to your toolbar for easy access
Supports any email format, plain text, Rich Text, or HTML for unlimited creativity
Easily handles distribution lists
New! Supports input from an Excel file, CSV file or TXT file for larger mailings
For smaller mailings, supports adding recipients with the standard "To" button
Allows customization of each email with keyword substitution (first name, last name, etc)
Creates reports to see who has been sent and when
Works with Microsoft Outlook 2013 and 2010 (both 64-bit and 32-bit), Outlook 2007, Outlook 2003, Outlook 2002, or Outlook 2000
Integrates directly into Outlook and is invoked from within Outlook
Optionally delays sending to avoid overloading your ISP (for larger mailings)
Optionally BCCs another of your email addresses - perfect for Salesforce and other CRM tools
Optionally sends unique attachments per recipient that are specified in an Excel file
And here's what our customers have to say:
"Send Individually is much nicer to use directly out of Excel – thank you! And, thank you for your excellent customer support."
- Samantha E. Stein, VP of Corporate Communications, Finiti
"Thanks for your awesome product. My company is small and we have just started sending out marketing emails to supplement our direct sales force efforts. I had no way of knowing how many of our emails were going to Junk or Spam folders. Now, with your software, I think I can be pretty confident that each recipient is receiving the info."
- Jim Bentley, Hartland Southwest
Question: I know that this add-in has been available for several years, but what are the newest features of this add-in?
Answer: This blog post covered most of the newest features in the add-in.

Question: What effect will this add-in have on my CRM software?
Answer: There is no direct effect, but there is an option to always BCC your CRM email address so that your CRM software can stay abreast of your communications to your customers/clients/contacts.

Question: Am I limited to how many people I can send to?
Answer: Not by this software, but your ISP (Internet Service Provider) may limit the number of emails that you can send in one day (to avoid suspected spamming, usually 250 emails per day max). You'll need to contact your ISP if you begin to receive many bounced emails for no apparent reason. To help mitigate this effect, there is a throttle option in the software to slow the rate at which the emails are sent. In fact, there's an automatic built in three second delay to prevent this tool from being misused as a SPAM tool, because we all just want a legitimate way to send out our valid newsletters right?

Question: You mentioned SPAM. How can I comply with the CAN-SPAM act (in the US)?
Answer: We strongly suggest you go to the source - the FTC article on how to comply with the CAN-SPAM act.

Question: Do you have any other advice on sending newsletters?
Answer: Yes, we have written a general guide on how to send email newsletters, useful whether you use our add-in or not.

Question: Will other people be able to see who else is getting the email?
Answer: No. When you fill in the To field (or perform a merge that automatically populates the To field), because there is only one addressee that is the only address that will show up at the receiver's end. It's no different than if you were to personally compose an email to that one person.

Question: Can my emails be customized with the name of each person?
Answer: Yes. If you are using contacts, you can substitute a keyword for the first name, last name, company name, etc. If you are using names from a file (like an Excel XLS or XLSX file) then you can substitute any column into the body of the email. Furthermore, if your Excel file has a column that points to a filename, the add-in will attach that file to that particular email.

Question: Doesn't Outlook already have a mail merge feature? If so, why should I get this add-in?
Answer: Yes Outlook has a mail merge. It requires that you have Microsoft Word as well, and you can even get free training from Microsoft on how to mail merge. However, the Sperry Software add-in is much simpler to use because it is geared to email only, supports sending attachments, BCC (for CRM systems), and built in spam avoidance delay. In addition, free tech support is available to help you for two years, just in case the help file is not clear enough.

Question: Why should I choose this option over web based email senders?
Answer: Why pay monthly? Or why pay by the number of people in your email campaign? You already have Outlook and you can send as many emails as you need to for free, all you need is this add-in, which is a one-time price, comes with two years of free upgrades and two years of tech support. From a human!

International Customers
Currency:
Language: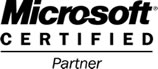 Home, Corporate Sales, Federal/State Sales, Our Guarantee,
Upgrade Policy, Privacy Policy, Sitemap, About Us, Blog, KnowledgeBase
Questions or problems regarding this web site should be directed to webmaster@sperrysoftware.com
Copyright © 2010 Sperry Software, Inc. All rights reserved.
Microsoft and the Office logo are trademarks or registered trademarks of Microsoft Corporation in the United States and/or other countries.
Chat with our Sales Team!