Our Best Selling Add-Ins
Shopping Cart
Attachment Save Add-In

for Microsoft Outlook
For Outlook 2013 | 2010 | 2007 | 2003 | 2002 | 2000

SKU: A12453




Highlights:

Replaces attachments with URL links
Decreases storage space in Outlook
Allows Outlook to operate more efficiently
Retains the paperclip icon, but removes the attachment(s)
Allows for automatic renaming or overwriting of files
Asks you if you want to delete the attachment if deleting an email - keeps things tidy
Save space in your Microsoft

®

Outlook

®

inbox (or any other Outlook folder) by removing the file attachments off your email and saving them to a Windows folder as the email arrives. Eliminate tedious hours of labor with customizable rules that allow you to save and remove email attachments from certain people, only when certain subjects are present, only when certain attachment filenames are used or choose to save all attachments.
Attachment Save version 4.0 can now save emails and/or attachments older than a certain date!
Features of the new Attachment Save 4.0 add-in include:
Saves emails in 5 different formats (MSG, HTML, TXT, EML, or TNEF)
Saves attachments to a Windows folder as well
Runs automatically in the background as each email is received or catch up quick with manual/batch mode
Powerful built in filters to save only the emails or attachments you need, such as older than a certain date
Monitors multiple Outlook folders for incoming email attachments at the same time
Replaces attachments with URL links to the saved file for easy access
Retains the paperclip icon, but removes the attachment
Automatically removes the URL when replying or forwarding the email
Asks you if you want to delete the attachment if deleting an email
Allows for robust and automatic renaming of attachments
Saves the email or attachments in a Windows sub-folder (mimics the Outlook folder structure)
Optionally execute a program on the attachment after removing it from the email
Accepts UNC paths as well as networked mapped drives
Eases maintenance with a function to update previously written URLs with a new URL
Multi-folder Undo feature reverses out all changes and puts attachments back in place
Works with Microsoft

®

Exchange, but doesn't require it
Integrates directly into Outlook for easy access
Works with Microsoft Outlook 2013 and Outlook 2010 (both 64-bit and 32-bit), Outlook 2007, Outlook 2003, Outlook 2002 and Outlook 2000
Also, you can scan all your previous email messages for attachments, not just new ones that come in. This feature is perfect for your Sent Items folder, where a copy of all the attachments you've ever sent are hanging around taking up valuable space. You can then compact your Outlook PST files, making Outlook operate safely and more efficiently.
Hosted Exchange Users
Are you constantly having to increase your plan to cover your storage needs? Attachment Save can help keep the size of your mailbox on the server within your allowed size. Why pay additional money every month for additional storage space when Attachment Save can pay for itself within the first few months?
Human resource departments accepting resumes, business analysts accepting new Excel spreadsheets, accounting departments receiving expense reports... all are already using the Attachment Save add in to increase productivity. Buy your copy today!
Note: This add-in participates in the Power User Bundle offer. If you're thinking about getting this add-in, check out our special offer.
And here's what our customers have to say:
"Success! or at least as close as Windows ever allows. Thanks again for helping me out and your customer service, including phone support is excellent. Peace,"
- Tom Galletta
"Thanks - love the program! I have been looking for months for some way to do this."
- Pat Ventura
Free! 2 years of phone and email support
Free! 2 years of upgrades
Plus web chat, email, and phone support to help you get up and running

Sperry Software is dedicated to providing first class support. Two years of upgrades and support are provided with every add-in purchase. We're also on Facebook, and you can read our Blog.
Download a free 14 day trial to get started.
International Customers
Currency:
Language: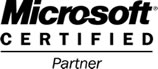 Home, Corporate Sales, Federal/State Sales, Our Guarantee,
Upgrade Policy, Privacy Policy, Sitemap, About Us, Blog, KnowledgeBase
Questions or problems regarding this web site should be directed to webmaster@sperrysoftware.com
Copyright © 2010 Sperry Software, Inc. All rights reserved.
Microsoft and the Office logo are trademarks or registered trademarks of Microsoft Corporation in the United States and/or other countries.
Chat with our Sales Team!