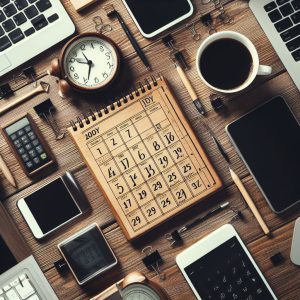 Although AI is fast becoming a way to cutdown on tedious tasks, there are still traditional ways to save time which are not prone to hallucinations or are too expensive.
Schedule Recurring Email for Office 365 is a powerful tool that allows you to send out emails on a recurring basis from the cloud using your Office 365 account. The Schedule Recurring Email add-in for Outlook does the same thing, but from your desktop (meaning Outlook has to be up & running to send the scheduled emails.  Here are some ways our customers have reported using the products to save time and increase productivity:
1. Send out reminders: Schedule Recurring Email can be used to send out reminders to customers, employees, or subscribers. You can set up the email to go out at regular intervals, such as daily, weekly, or monthly, and include any relevant information or links.  One small school uses it to send an email each day to parents every morning asking which kids will be sick, what that days lunch menu will be, and asking if their student will not be participating in PE for any reason. Other customers send email reminders to their employees about expense receipts (which must be submitted at the end of each month), reminding recipients when delivery trucks will be in their area, reminding renters when rent is due, and many more.
2. Request feedback: You can also use Schedule Recurring Email to request feedback from customers or employees. By sending out regular emails asking for feedback, you can get a better sense of how your business is doing and what you can do to improve.  It's also useful for staying in touch with customers – we have small businesses that setup an email to go out 6 months from the purchase date to follow up with them.
3. Adhere to tax schedules: If you need to send out regular emails to adhere to tax schedules, we know Schedule Recurring Email can help because we have many accountants that have setup email schedules to remind their customers about upcoming tax deadlines.  Because you can set up the email to go out at the appropriate intervals, such as quarterly or annually, and include any necessary information or forms in the scheduled email, you can do this once and forget about it.
We've been having trouble with comment spam BUT we still want you to comment.  If you haven't created an account to comment, use our social media links: Facebook, LinkedIn, X (@SperrySoftware) and let us know how you are using your scheduled emails!