You might have been offered to try the newest version of Outlook like several of our customers have been reporting.  It shows up as a toggle button in the upper right of the Outlook desktop window that says "Try the new Outlook":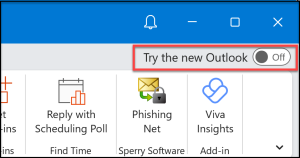 The new version looks similar to the web based version of Outlook, with it's slimmed down toolbars and a generally clean look: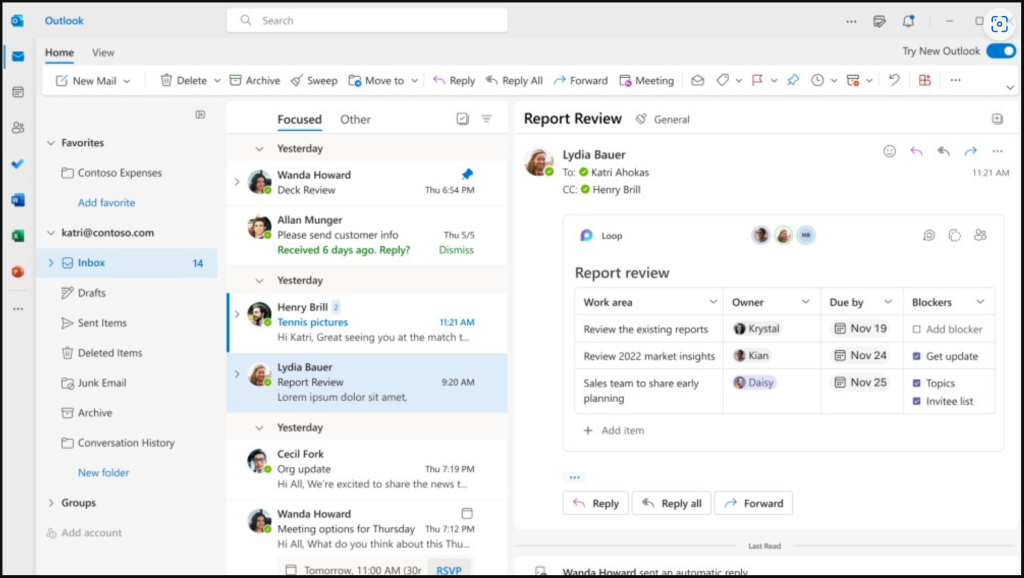 We think it definitely has promise, and certainly the goal of having all versions of Outlook look the same (regardless of whether you are using it on a Windows desktop, web, Mac, or phone) is admirable and a worthy goal.  And once CoPilot (Microsoft's AI) is introduced into this version, it is definitely going to be great.
However, it still has some serious shortcomings.  While the new version is labeled as a beta, and there are plans to improve it, we have discovered that it is not quite ready for production use.  Here is a short list of what our customers are saying are critical (at least at the time of publication):
It only supports one account
No offline support
No 3rd party email accounts (Gmail, Yahoo, iCloud)
Many features found in the current desktop version like Quick Steps and Search Folders
No support for COM Add-ins
That last one is a serious issue for us here at Sperry Software.  That's because right now the majority of our products use COM Add-in technology to plug into Outlook and access Outlook data.  Having no support for this means that almost our entire product line will not work with the new version of Outlook.  In fact, this is the case for many other Outlook add-in developers, whether they know it or not.
While we will continue to support existing versions of our products that use COM add-in technology, we are also working to create new solutions that will be compatible with the latest Office version. We expect to release these solutions in the coming months and will provide more details as they become available.
In the meantime, we recommend that our customers do not upgrade to the new Outlook version, at least until a suitable solution has been found.
Have you tried the new version of Outlook?  What did you think?  Please comment below so we can all learn from our shared experiences.